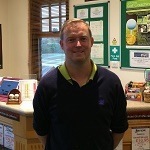 Gary Quainton - Retail Manager
I have been with the club since July with my role covering many different areas. As well as Managing the new look Pro Shop, I will also be involved organising golf days both corporate and society days as well as looking after business advertising and marketing at the club with the ever increasing population in the surrounding area.
My background is very much in retail management along with business, I was also a Member of the club between 2000 and 2006 so have a great understanding of what a fantastic club this is and feel very fortunate now to be a part of this once again. Since September the Pro Shop has seen a number of changes as we have become part of the largest golf buying group in the UK, Foremost Golf. As many of you are aware and have already taken advantage of we offer online Click & Collect and a one off single order service even on brands we do not stock! Take a look at our online catalogue for the best place to buy from; offering the lowest prices and have this delivered to our shop so there is no need to wait around at home for deliveries. You can do this by clicking on any click and collect item you see on the homepage.
In the coming weeks keep an eye out for Christmas promotions taking place and also regular prize draws!
If there is anything you would like to know or if you have any questions please Contact Us on the relevant tab above.
---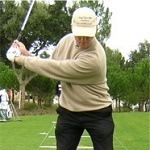 Andy Taylor - PGA Professional
Andy Taylor Golf prides it's self on its bespoke coaching, where pupils benefit from the most innovative, scientific and proven coaching methods, ensuring the elite to the beginner are all guaranteed a fantastic learning experience.
Andy's coaching principles and philosophies have evolved over the past 20 years of coaching and now are being used at his coaching academy at Kirtlington Golf Club in Oxfordshire.
As well as one-off lessons Andy develops individual programmes to ensure players are able to enjoy their golf and have the best experience they can on the golf course.
The emphasis is on consistent development through all the areas of the game, highlighting and reinforcing the strengths while helping to improve any areas of weakness. Ensuring all pupils have a full understanding of what the pupil has improved upon is key to the successful coaching sessions.
---