The Masters Scoreboard at Kirtlington G.C.
The Masters Scoreboard is where you can check club information, notices, competition results and upcoming competitions. You can also check on recent movements in handicaps.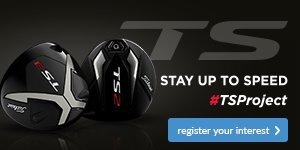 Safety First
When step onto the tee with a driver in hand, there are two thoughts in most golfers' minds: "Hit it far, and hit it straight". It's easier said than done and, as a result, you'll often be thinking "if only I had a driver which was forgiving and gave me length off the tee".