The Masters Scoreboard at Kirtlington G.C.
The Masters Scoreboard is where you can check club information, notices, competition results and upcoming competitions. You can also check on recent movements in handicaps.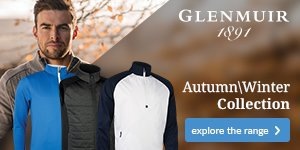 The winds of change
Yes, spring is well and truly on its way, and that means you'll need to dress accordingly – after all, no-one wants the faff of continously putting on and taking off layers when searching for the ideal outfit.
Green Fees 2018