MyGolfRanking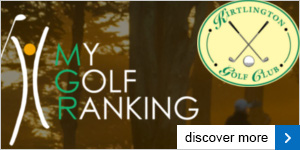 An expert new free service for all our members.
MyGolfRanking is a free service that allows you to assess your game against others in the club, region, country or even globally, just as golf's leading amateurs are already able to do via The R&A/USGA World Amateur Golf Ranking (WAGR) system.
Once our competition results are published, they will also be uploaded directly to the MyGolfRanking Website, where your individual ranking points will be calculated on the basis of all submitted scores.
Our Club will have a homepage on the www.MyGolfRanking.net website where you can check how your getting on against others locally, regionally, nationally or globally, with regular updates on Facebook and Twitter. For more information log on to www.MyGolfRanking.net where you can view our homepage and find out more.
We hope that the chance to be crowned our golf club's 'Player of the Year' will bring an added buzz to our competitions. Who knows, one of the members could even take regional, national or international honours as well!

Green Fees 2019